Regional Law Enforcement Academy Includes New Physical Ability Testing to BPOC
Mar 22, 2023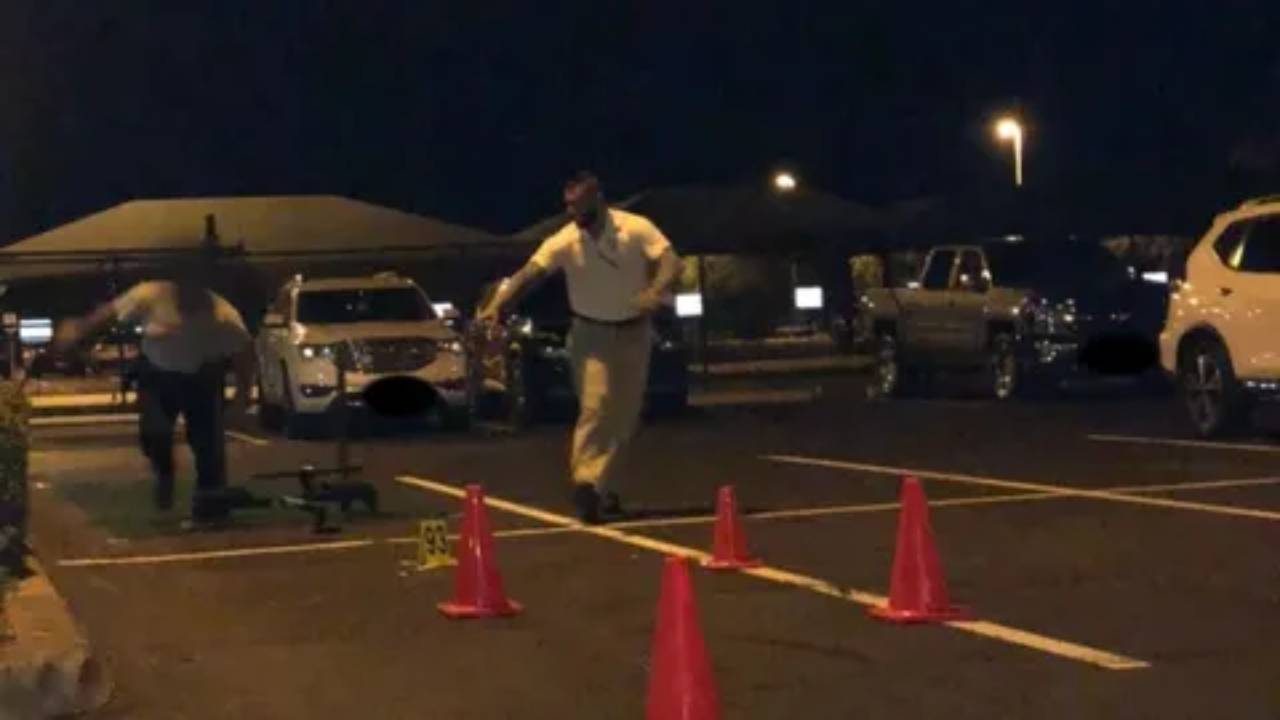 A law enforcement academy environment, in many cases, provides cadets with a framework of understanding professional, procedural, and legal obligations and the associated duties. In general, academies help cadets form initial impression regarding the profession by teaching practices and modeling of professional behavior. As we dive deeper into the perspective of occupational preparedness and mission readiness, an academy setting sculpts the ideology that many cadets will require regarding physical fitness standards, strength and conditioning programming, and individual physical capabilities.
In efforts to assist the officer resilience initiative within the tactical community, the collaboration between Jabai Performance, Texas A&M University – Commerce, and CAPCOG Regional Law Enforcement Academy (CAPCOG RLEA) continues to emphasize key elements of injury mitigation. Based on Jabai Performance's Four (4) Step Approach to Program Development (illustration below), CAPCOG is addressing Step 1 – Assessment of Program and Step 2 – Education of Personnel and Professionals.
Research driven assessments with class #95 indicated areas in which current efforts were successful, while highlighting areas in which require improvements. To continue the process of program development, CAPCOG invited the tactical research team out to assess the current BPOC (Basic Peace Officer Course) class #98.
(To learn more about previous efforts, click here: "Research Collaboration with Regional Law Enforcement Academy Strives to Assist in Officer Resilience Initiative")
On Monday, October 17th, 2022, the tactical research team traveled to Austin, TX to work with CAPCOG Regional Law Enforcement Academy's BPOC night class #98.
BPOC Night Class Structure and Schedule
The night class is scheduled for 10 months, with cadets attending Monday through Thursday and Saturdays. Night class instructional hours start at 6pm and end at 11pm. Prior to this class, night classes would not receive a formal physical training program. Due to leadership change at the Chief Instructor level, which recognizes the importance of encouraging physical fitness and its impact on occupational preparedness, CAPCPG is now programming physical training into the night class schedule.
Fitness Assessment Purpose and Methodology
The Texas A&M University – Commerce ROARHP Lab Tactical Research Team organized and administered a fitness assessment battery to the BPOC class to accomplish the following: 1) build a general profile of law enforcement cadets in the region; 2) provide a framework for measuring efficacy of CAPCOG's strength and conditioning program (or justifying reason for inclusion of program); and 3) indicate areas of concern for cadets. On the first day of assessments, the academy class was divided into two different groups, in which one group attended curriculum instruction and the second group performed the entire testing battery for that session. The next day, the groups had swapped, therefore both groups acquired curriculum instruction and also performed the research testing battery.
The assessments facilitated by the TAMUC research team consisted of the following:
Anthropometrics
Movement Analysis (utilizing DARI MOTION)
Lower Extremity Power
Cardiovascular Endurance
The research team organized the testing battering in a way that transitioned from anthropometrics (measurements), to movement patterns and mobility, to energy system tiered testing:
Anaerobic to Aerobic testing
1st Phosphagen/ PCr-ATP System
2nd Glycolytic
3rd Oxidative Phosphorylation
Physical Ability Testing
In addition to the efforts associated with the previous academy class, the team implemented a physical ability test organized and coordinated by lead tactical strength and conditioning instructor Hussien Jabai of Jabai Performance. Jabai's continuous collaboration with Dr. Michael Oldham, ROARHP Lab lead Tactical Researcher, assisted in an academic perspective on validation, protocol, and regulations, while discussions with Sergio Flores, Chief Instructor of CAPCOG RLEA, assessed the realistic application of tasks to in-field experience of operators.
The physical ability test was:
Constructed by analyzing movements, tasks, and demands associated with the profession of law enforcement
Strategically designed to replicate energy systems and fitness components deemed necessary during critical calls (such as foot pursuit and victim rescue)
Constructed in a manner to address OSHA regulations
Implemented in a way to assess cadets at a "cadet level" versus trying to implemented complex tasks associated more with specialized units or operations
Assessing a Cadet versus Incumbent and Specialized Units
"Assessing at a "cadet level," is very valuable. You must assess in a manner that indicates fitness-related attributes, while not truly specializing in certain operational matters. For instance, there should be differences between cadet and incumbent assessments/testing. Our physical ability test was designed in a way to address performance deficiencies, while emphasizing the application of fitness components as they relate to the profession of law enforcement. More advanced PAT structure should be present within an agency's entry/hire testing process or incumbent annual testing policy. The PAT within an agency should take into account call/emergency types unique to the community, specialized load carriage, department/city policies, differences in operational training, and other factors. From there, TAC, SWAT, and Specialized Operational Units should have an even more complex, more advanced, or higher difficulty based testing format."
In efforts to highlight the significance in implementing a Physical Ability Test, I interviewed Chief Instructor Sergio Flores, who heads the physical training initiative of the academy, key questions related to testing application:
How do you feel that the physical ability test prepares a cadet both physically and mentally for the profession of law enforcement?
"Through my experience, the impact of the physical ability test (PAT) compared to a standard physical evaluation is immensely beneficial. When interacting with law enforcement cadets, the easiest fact to identify and at the same time overlook, is that most people in the profession are Type-A personalities who feel that they can take charge and accomplish any task. We are willing to take on any task and expect ourselves to perform. This mindset often translates to others as the perception of invincibility. The characteristic can be highlighted in officers who take unnecessary risk, such as not wearing body armor when they should. The PAT is a well thought out program which completes the same core inquiry as a physical evaluation, but relates the task and movements performed to a work related, almost scenario-based assessment. To elaborate, a physical evaluation can identify a person's ability to bend by having the participant touch their toes from a standing [or seated] position [(such as the "sit-and-reach")]. However, bending under hurdles while explaining to the participant that the PAT is assessing their ability to quickly seek cover in turn makes the movement relatable. Likewise, asking a participant to lift weight from various positions can be performed with gym equipment. Taking the time to set out a life size manikin, then explain the goal of moving an injured person to safety changes the thought process to align with the win mentality associated with Type-A personalities. After the PAT is completed, while the participant is trying to catch their breath; the most common response is verbalized reflection of their individual performance vs. their preconceived abilities. The PAT leaves the participant with a relatable assessment, causing them to self-evaluate. This self-evaluation is important when dealing with "superman mentality", and causes us to make goals, which is another thing Type-A personalities love… "
How can the physical ability test be utilized as a teaching tool for cadets regarding occupational readiness?
"At CAPCOG, we are utilizing the physical ability test (PAT) in two ways. First, to generate the self-evaluation process that causes the participant to honestly recognize their capabilities. Secondly, to interact with the cadet and verbalize what performance measures we can establish, individually and as a team, to help them reach past what their original preconceived abilities were. Pushing the cadet further and building confidence in their individual ability is extremely important. As cadets move into their career, where they will often perform tasks alone. While it is obvious that all officers take risks daily, having a knowledgeable and realistic self-assessment of their individual capabilities will change the mindset of unnecessary risk to calculated risk. At the end of the discussion, the straight truth is, one day these officers will have to be prepared to make calculated risks, at times with their own lives, to serve and protect our communities."
In efforts to address concerns that an academy may have with testing validation and concerns that cadets may have regarding test results, I interviewed Dr. Michael Oldham, Lead Tactical Researcher, to answer the following questions:
What do you believe is the significance of a university involvement in physical ability testing implementation and validation?
"Universities provide an unbiased, third party, perspective that allows data to be analyzed in ways that may not be under the expertise of the law enforcement agency. Texas A&M University – Commerce's ROARHP Team also has a team of PhD, Master's Degree, Graduate Students, and Undergraduate students, that are trained in research techniques, data analysis, and dissemination of those results, thereby multiplying the resources of the law enforcement agency. In my opinion, for agencies to grow and improve their process, testing and data are integral to their success. The testing process allows for data driven decisions to be made regarding programming, curriculum, and instructor effectiveness."
What kind of communication and transparency can academy instructors and even cadets expect to receive when working alongside the TAMUC ROARHP Lab Tactical Research Team?
"Academy instructors receive aggregate data, but never individual data regarding cadets. The cadets will receive individual performance reports that indicate areas of both strength and challenges. The reports, over the course of the academy, will additionally show how the cadet is progressing or regressing in all areas of interest. Cadets can then act on those areas if they so choose. "
Regarding data collection within research projects, such as recording times and results of physical ability testing, should candidates be concerned with information being disclosed to sponsoring agencies?
"In all research projects that TAMUC ROARHP team members are involved, data security and individual privacy are of prime importance. Digital data is housed on password protected servers and password protected computing devices. All participants are given unique identifier numbers (UIN), which is used in all recording processes. Lastly, all physical data is kept in locked storage facilities on the TAMUC campus. All personnel are also trained in research practices involving human subjects, where privacy is stressed."
Contributions from the Texas A&M University – Commerce ROARHP Lab, Dr. Michael Oldham, and Sergio Flores have been vital in efforts to progress the physical training program of CAPCOG Regional Law Enforcement Academy.
Program Development
BPOC Class # 98 of CAPCOG Regional Law Enforcement Academy will receive their mid-testing and post-testing in the upcoming months. During such, Hussien Jabai of Jabai Performance will continue to meet with Sergio Flores and David Bertling, CAPCOG RLEA Director, to discuss potential opportunities for professional and program development.